UCC Under Robbery Attack As Two Students Are Stabbed
A video circulating online indicate that the students of the University of Cape Coast were attacked by some armed robbers were two students were unfortunately stabbed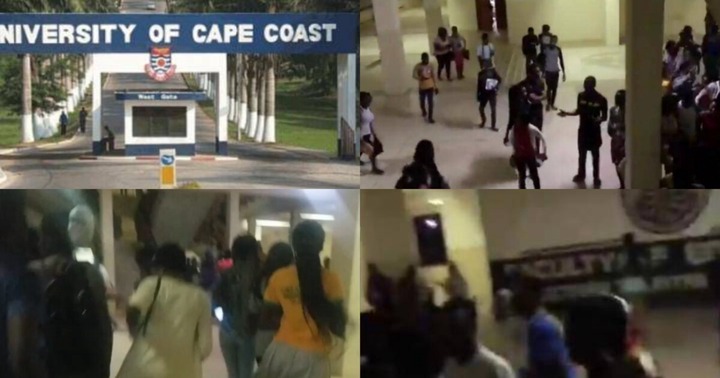 News circulating online indicates that there was an attack on students of the University of Cape coast this dawn by armed robbers who stormed the campus.
According to the report filtering in, two students were stabbed as incidents of rape were also reported alongside valuables belonging to the students who were taken from them by the robbers.
In a video sighted online, an eyewitness cried and lamented that the University's greediness of not allowing them to write their exams online as other schools have done but made the students return to campus to take their exams.
"Please help us reach out, Ucc is under attack
Robbery, Stabbing, Guns, Rape, And a whole lot sake of Ucc greediness and selfishness of letting us write exams not online but here on campus" were the words of a disgruntled student as the incident was still ongoing.