Afari, Bekwai Hospitals To Be Commissioned by November 2020 – Ash. Reg. Minister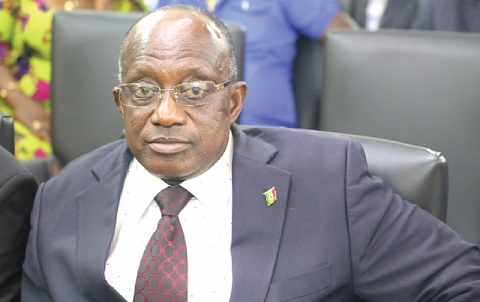 The Ashanti Regional Minister, Simon Osei Mensah (Hon.) has assured that the government would commission the Afari Military Hospital and Bekwai hospitals by the end of November 2020.
According to the Minister on the FOX Morning Drive, Thursday, he was optimistic that with the level of work, seen, during the President's visit in early October, it is possible that, commissioning will follow soon.
"When we went on tour with the President, the work was 85 percent complete. The remainder 15 percent is for the installation of equipment to make the facility functional."
"What baffles me about the opposition is that, when the government is continuing a project, they claim we are taking glory from what they started; if they care to know, it is ex-President Kufuor who is the originator. The NPP will finish what we have the capacity to pursue," he added.
Hon. Osei-Mensah, for instance, echoed that not much thought went into the establishment of the National Democratic Congress' E-Blocks.
"There wasn't much thought given the project. If you want to construct a community day senior high school block, it must be based in a densely populated area where mobility is easy."
'The E-Block at Dome Kwabenya in Accra is a good idea, given the two reasons, but how do they justify it in a community like Drobonso (with no disrespect or malice intended). Are they saying that they can get about 100 students in year attending, what are the demographics there like?"
"A student has to walk almost 7 kilometres before they get to class, in fact, if they come as day students, which house in Drobonso are they going to rent? There's one in my own hood, where authorities have converted part of the building for boarding purposes."
He also touted the New Patriotic Party's other infrastructural achievements in the region, explaining that it is unmatched to that of any administration under the 4th republic.
Touching on the roads sector, the Regional Minister reiterated that, although the country suffered the effects of the Covid-19 pandemic, it did not stop the government's "Year of Roads" promise.
"I believe that if you inherit a problem as a government, you keep calm and solve it for the people. You can't jump from one media house to another and disregard your core duties; people will even see you as a liar especially when you haven't fixed the issue."
The Minister who assumed office in 2017, outlined some ongoing road projects amounting to 189 projects in Ashanti Region.