Facebook Boosts Power and Cuts price of VR Headset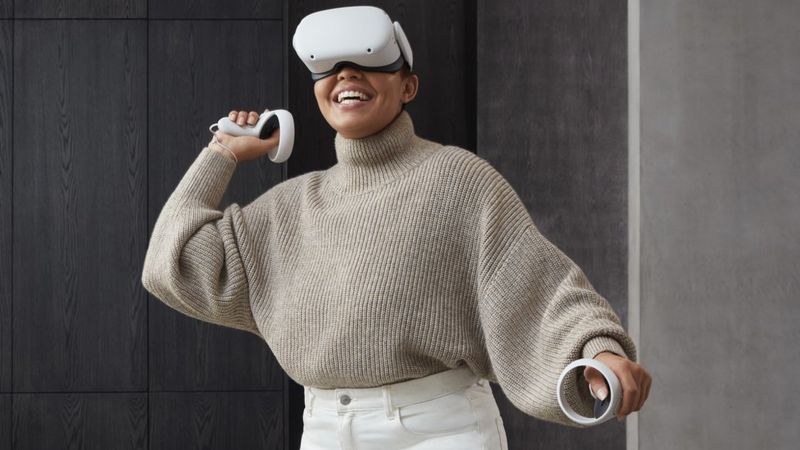 Facebook has unveiled its second-generation Oculus Quest virtual reality headset, promising higher-quality visuals at a significantly lower price than many had predicted.
It also revealed two blockbuster franchises - Assassin's Creed and Splinter Cell - were being developed for the platform.
The firm has been unable to meet the demand for the first Quest in recent months.
But one industry-watcher suggested it is likely to remain a "niche" product.
The launch comes 16 months after the original Quest's release.
The all-in-one machine distinguished itself by offering users six degrees of freedom - meaning they could walk around virtual worlds in a limited space as well as lookup, down, left, and right - without needing separate external sensors or to have its software run off a PC.
The new model features higher-resolution displays, which now offer "almost 2K" per eye.
The firm says that represents 50% more pixels than before, and they have been arranged so that the gaps between each pixel are less apparent.
Facebook suggests one benefit is that text will be easier to read.
However, the trade-off is that it has moved from using OLED to LED screen technology, meaning the blacks may be less deep than before, affecting contrast.
Source: BBC