Covid deaths: UK passes Milestone of 100,000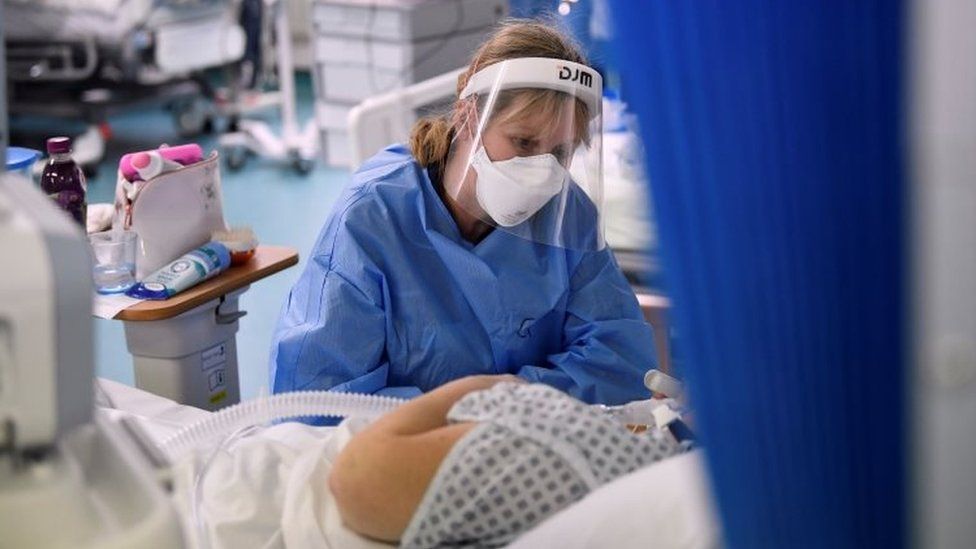 Photo Credit: REUTERS
More than 100,000 people have died with Covid-19 in the UK after 1,631 deaths within 28 days of a positive test were recorded in the daily figures.
It means a total of 100,162 deaths have been recorded in the UK, the first European nation to pass the landmark.
Prime Minister Boris Johnson said it was "hard to compute the sorrow contained in this grim statistic".
The UK is the fifth country to pass 100,000 deaths, coming after the US, Brazil, India, and Mexico.
It follows a surge in cases last month, leaving the UK with one of the highest coronavirus death rates globally.
The number of cases in the UK has been falling in recent days, but the number of people in hospital remains high, as do the UK's daily death figures.
Earlier, figures from the ONS, which are based on death certificates, showed there had been nearly 104,000 deaths since the pandemic began.
The government's daily figures rely on positive tests and are slightly lower.
A further 20,089 coronavirus cases have also been recorded.
The Prime Minister is leading a Downing Street press conference with England's chief medical officer Chris Whitty and NHS chief executive Sir Simon Stevens.
Mr. Johnson told the briefing: "The years of life lost, the family gatherings not attended and for so many relatives, the missed chance even to say goodbye.
"I offer my deepest condolences to everyone who's lost a loved one.
"Fathers and mothers, brothers and sisters, sons and daughters, and the many grandparents who've been taken."
Mr. Johnson continued that "we will come together as a nation to remember everyone we lost and to honour the selfless heroism of all those on the front line who gave their lives to save others" once the country is through the pandemic.
BBC