A/R: French Embassy/A Rocha Ghana Train Female Journalists on Climate Change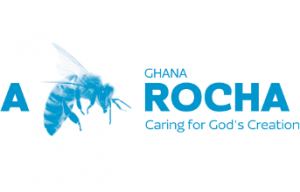 Some 23 female journalists across the country have been selected to participate in a 3-day capacity building workshop, on credible reportage and the accurate assessment of environmental challenges.
This event which took off on Thursday, October 22, is themed "Empowering Women Journalists in Climate Change and Environmental Degradation Reporting, Advocacy and Policy Influencing."
It will also be used to officially launch the French Embassy funded "Dwabo" Project.
The A Rocha Ghana/French Embassy workshop will afford the journalists, a creative toolkit of resources, and practical training assessment to strengthen reportage, in their respective organizations and communities.
The French Embassy has been a strong advocate for environmental conservation, climate action, food security among others in Ghana.
In 2019, it funded the "Community Collective Action for Food Security, Climate Mitigation and Conservation of the Newly Designated Lake Bosomtwe Biosphere Reserve" undertaken by A Rocha Ghana and the Water Resources Commission.
Established in 1999 as Eden Conservation Society, A Rocha Ghana became part of A Rocha International in 2003 and also a member of the International Union for the Conservation of Nature.
It has committed its activities to contribute to the sustainable management of important ecological habitats and initiating programmes that are aimed at facilitating the target community's ability to adapt to current trends in climate change and the impacts of a changing natural environment.
A Rocha Ghana is widely acknowledged for the "Save Atewa Forest" Campaign which seeks to discourage any form of mining activity in the Atewa Forest Range in the Eastern Region.
The Atewa Range Forest Reserve is internationally recognized as one of the highest priority ecosystems in West Africa for its high species diversity, high levels of endemism, and great hydrological importance.
The forest was gazetted as a National Forest Reserve in 1926, then subsequently a Special Biological Protection Area in 1994, a Hill Sanctuary in 1995, and as one of Ghana's 30 Globally Significant Biodiversity Areas (GSBAs) in 1999.
It is also recognized as an Important Bird Area.
In spite of all these benefits, the range is facing degrading effects of human activities such as substantial threats from artisanal mining and commercial bauxite exploitation, illegal logging, hunting, and farm encroachment.