ACHIEVEMENTS OF LATE FLT. LT. J. J. RAWLINGS ON SPORTS
In the wake of the sudden death of Former President Flt. LT. J.J. Rawlings on Thursday 12th November, FOX FM takes a look at his achievements towards the raise of sports in Ghana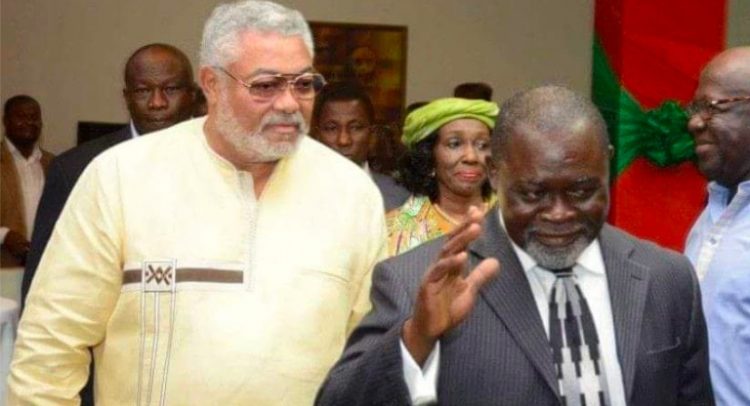 In the wake of the sudden death of Former President Flt. LT. J.J. Rawlings on Thursday 12th November, FOX FM takes a look at his achievements in sports in Ghana.
Flt. Lt. Jerry John Rawlings was the last president to have seen an African Cup of Nations trophy from the Black Stars. The last time Ghana won an AFCON trophy was in 1982 after J. J. Rawlings' intervention with a Military Coup Detat led to a rescind in the decision by Dr. Hilla Liman's government not to participate in the 1982 AFCON in Gaddafi land, Lybia.
Ghana became the first African nation to win an Olympic medal in football under J.J. Rawlings in 1992. Also, Ghana was well recognized during Jerry's reign in boxing when we had the likes of Azumah Nelson, Ike Quartey, and Nana Yaw Barima who were all once World Boxing Champions.
One key achievement of J.J. Rawlings was the stability and consistency at the Ministry of Sports when he kept so much faith and trust in E.T. Mensah who was the only Sports Minister during J.J. Rawlings' government in 1992 - 2000.
Ghana successfully hosted the 1999 Africa U - 20 Nations Cup African Youth Championship which was the 10th edition and also served as the qualification for the 1999 FIFA World Youth Championship. Ghana was unfortunately defeated by their West African compatriots, Nigeria who eventually won the competition.
*SOURCE : FOX 97.9 FM*
#Evans Afrifa (Eto'o Fils)
Credit: Pulse Ghana