9 Accident Fatalities Occurs Everyday-RSA Boss
The Director of the National Road Safety Authority in the Western North Region, Mr. Victor Bilson Arthur, has revealed the average number of persons who die as a result of road accidents across the country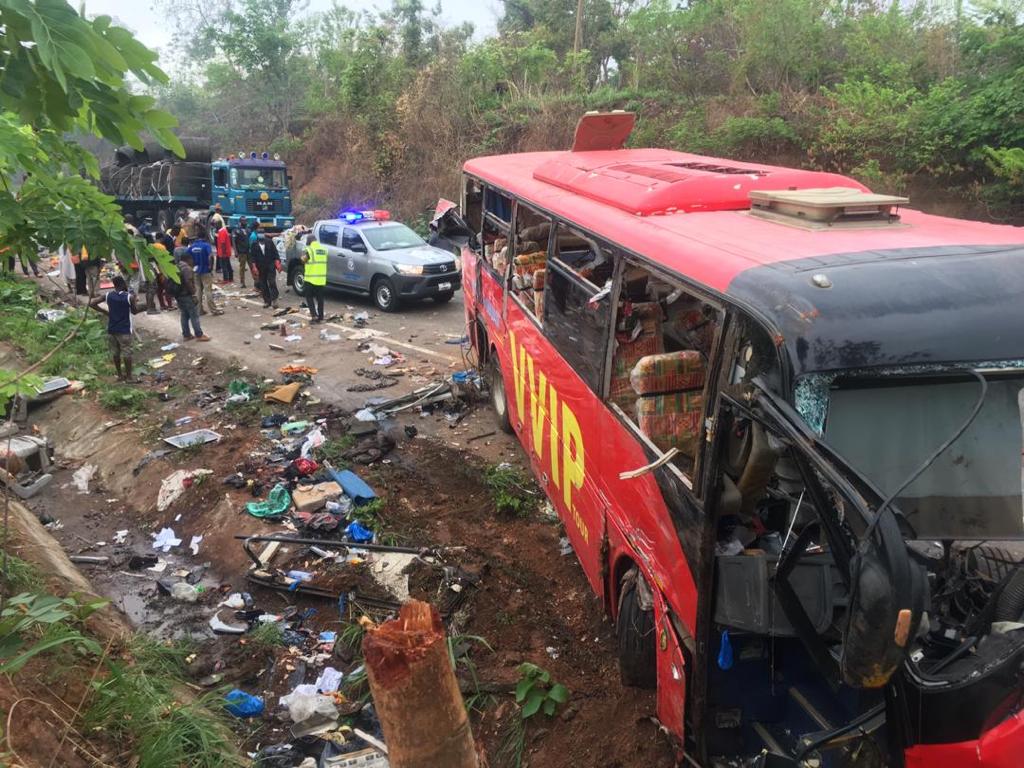 The Director of the National Road Safety Authority in the Western North Region, Mr Victor Bilson Arthur, has revealed the average number of persons who die as a result of road accidents across the country.
Mr Arthur speaking to explained that, out of the recorded road accidents cases across the country, an average of nine death cases are recorded every day.
Adding that apart from the rampant deaths recorded, accidents also leave many victims with various degrees of injuries which is very unfortunate.
He has, therefore, urged the media to educate road users and the general public to use the relevant preventive measures to curb the road traffic crisis in the country.
Mr Arthur also made a clarion call to all Journalists and the media organizations in Ghana to wage an intensive public education and awareness creation campaign against the alarming rate of deaths recorded due to road accidents.
Furthermore, Mr Bilson has advised drivers to be very cautious on our roads despite their driving experiences.
Since we all play a major role in road accidents reduction, we all have to consider the safety of our lives first and do what is needful of us to prevent road accidents.